Asset Integrity Management (AIM) in the oil and gas industry is a complex process that encompasses all the phases of an asset lifecycle from design to decommissioning and all these stages must focus on integrity. Asset Integrity can be defined as:
"The ability of an asset to perform its required function effectively whilst safeguarding life and the environment"
Good asset integrity inspection services are critical to our business since a loss of asset integrity can have catastrophic effects, possibly causing injury to personnel as well as economic, environmental, and reputational damage.
Asset integrity management solutions are all about the prevention and mitigation of unintentional releases of potentially dangerous materials or energy.
Business Challenges
Producing high-quality products at competitive prices is paramount to maintaining a successful business in today's ever-evolving industrial landscape. Oil, gas, and petrochemical operators are constantly challenged to ensure their facilities are safe and environmentally friendly and their production equipment is running smoothly and is available whenever required. In order to satisfy customers' needs, operators are constantly looking for new, improved ways to ensure equipment and systems are available and operating as lean and efficiently as possible, whilst being cost-effective.
Solution
Asset integrity management (AIM) oil and gas UK offers the means of ensuring that the people, systems, processes, and resources that deliver integrity are in place, in use, and fit for purpose over the whole life cycle of the asset. It is a process that requires an optimized balance between resources and output; ensuring asset integrity management is well structured and managed is key to its success in terms of a well-run and managed asset and a good return on asset production output.
Our AIM Services
LifeTech combines new and improved mechanical integrity technologies, traditional & advanced inspection techniques, and software solutions to deliver a comprehensive Asset Management portfolio.
Our comprehensive Asset Integrity Management solutions have been designed to avoid failures over the Asset's lifecycle including the following services:
Risk-Based Inspection (RBI)
Fitness for Service (FFS)
Remaining Life Assessment
Corrosion Risk Assessment (CRA)
Corrosion Management System
Plant Life Extension
Reliability Centred Maintenance (RCM)
Training Courses
Our Software Solutions
We have developed three software packages to help in various stages of Asset Integrity Management over the equipment life cycle:
RBLX RBI Software (including NII module)
FITest FFS Software
FUSION Life Extension Software
Benefits of LifeTech's Effective Asset Integrity Management Program
Improved equipment reliability
Reduction in equipment failures that lead to safety and environmental incidents
Improved product consistency
Improved maintenance consistency and efficiency
Reduction of unplanned maintenance time and costs
Reduced operating costs
Improved spare parts management
Improved contractor performance
Compliance with government regulations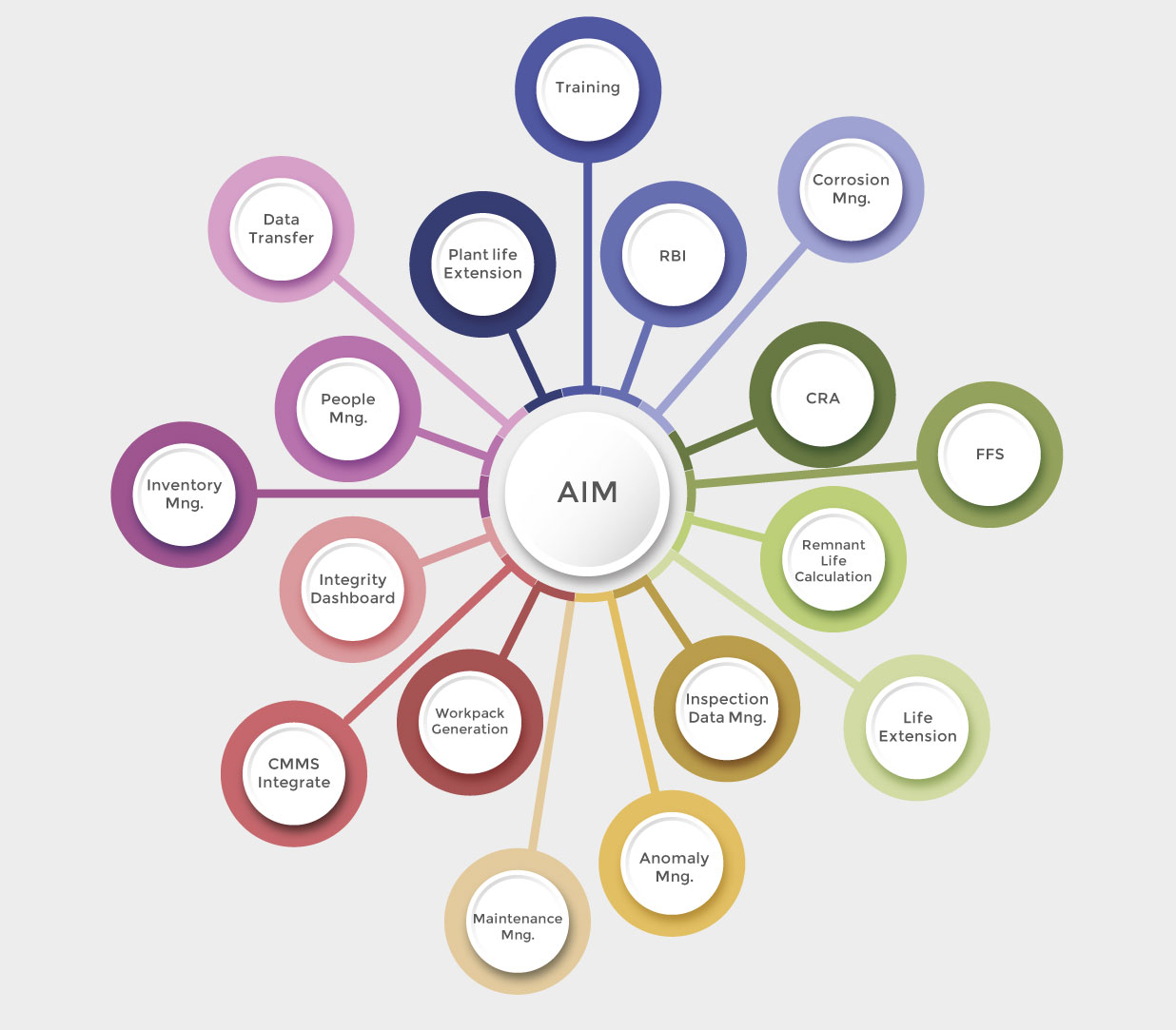 Contact Us
Email Us
Other Services
LifeTech Engineering Ltd.
Unit 13, Innovation Centre,
Aberdeen Energy Park,
Exploration Drive, Bridge of Don,
Aberdeen, AB23 8GX, UK.
Phone: +44 (0) 1224 824112
Send Us Your Enquiries