Risk based inspection is a risk assessment and management process that is focused on the loss of containment of pressurized equipment in processing facilities, due to material deterioration. These risks are managed primarily through equipment inspection. In most processing plants, a large percent of the total unit risk will be concentrated in a relatively small percent of the equipment items. These potential high-risk components may require greater attention, perhaps through a revised inspection plan.
LifeTech's RBI methodology can be used to manage the overall risk of a plant by focusing inspection efforts on the process equipment with the highest risk. Our RBI methodology provides the basis for making informed decisions on inspection frequency, the extent of inspection, and the most suitable type of NDE.
Benefits of Using RBI
Meaningful risk reduction and improved plant availability and safety
optimise the limited budget of the inspection and maintenance departments
Extend shutdown and inspection intervals
Optimise inspection methods and avoid over-inspection
Legislative compliance
RBLXTM is a quantitative/semi-quantitative cost-effective risk based inspection software suite, developed by LifeTech Engineering, which can be used in implementing RBI, Corrosion Risk Assessment (CRA), Remaining Life Assessment, and Life Extension projects.
RBI Approach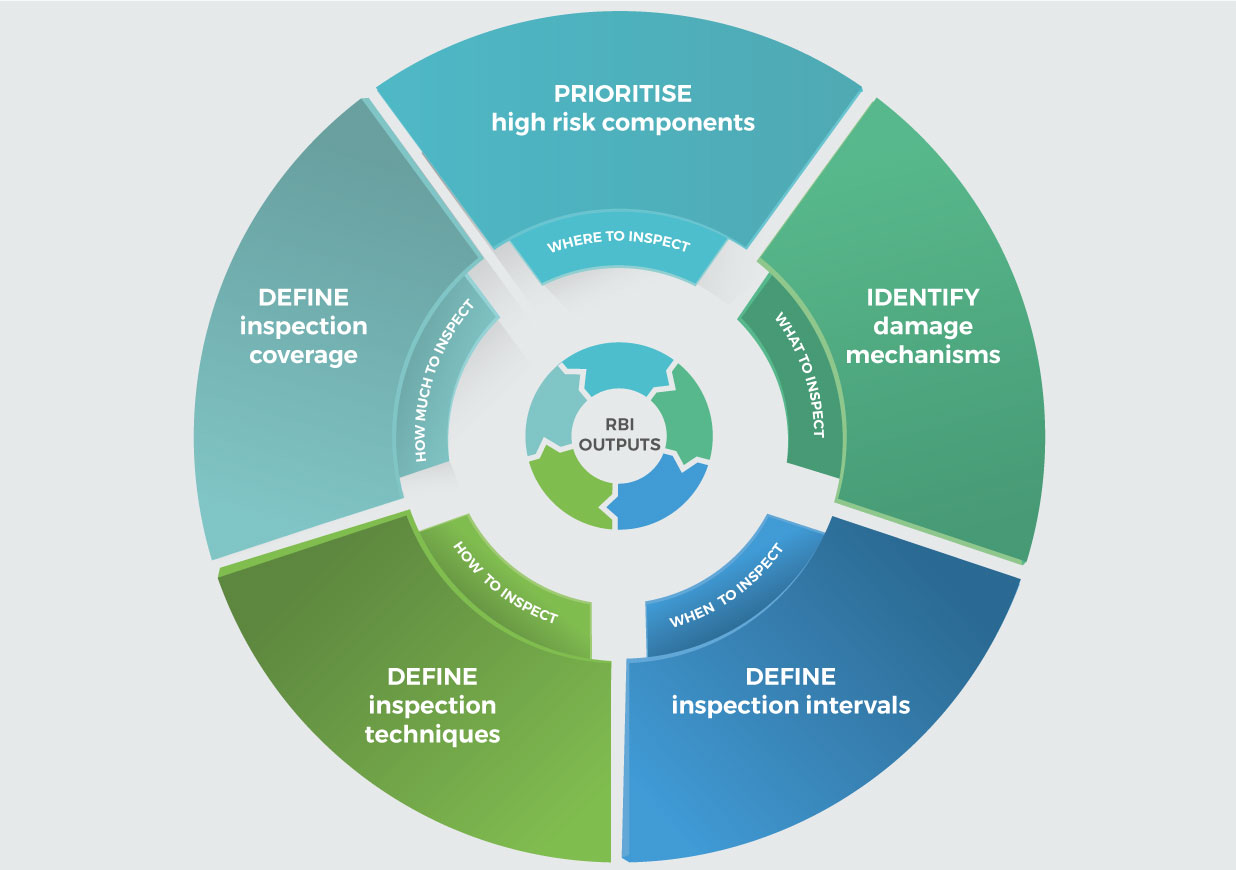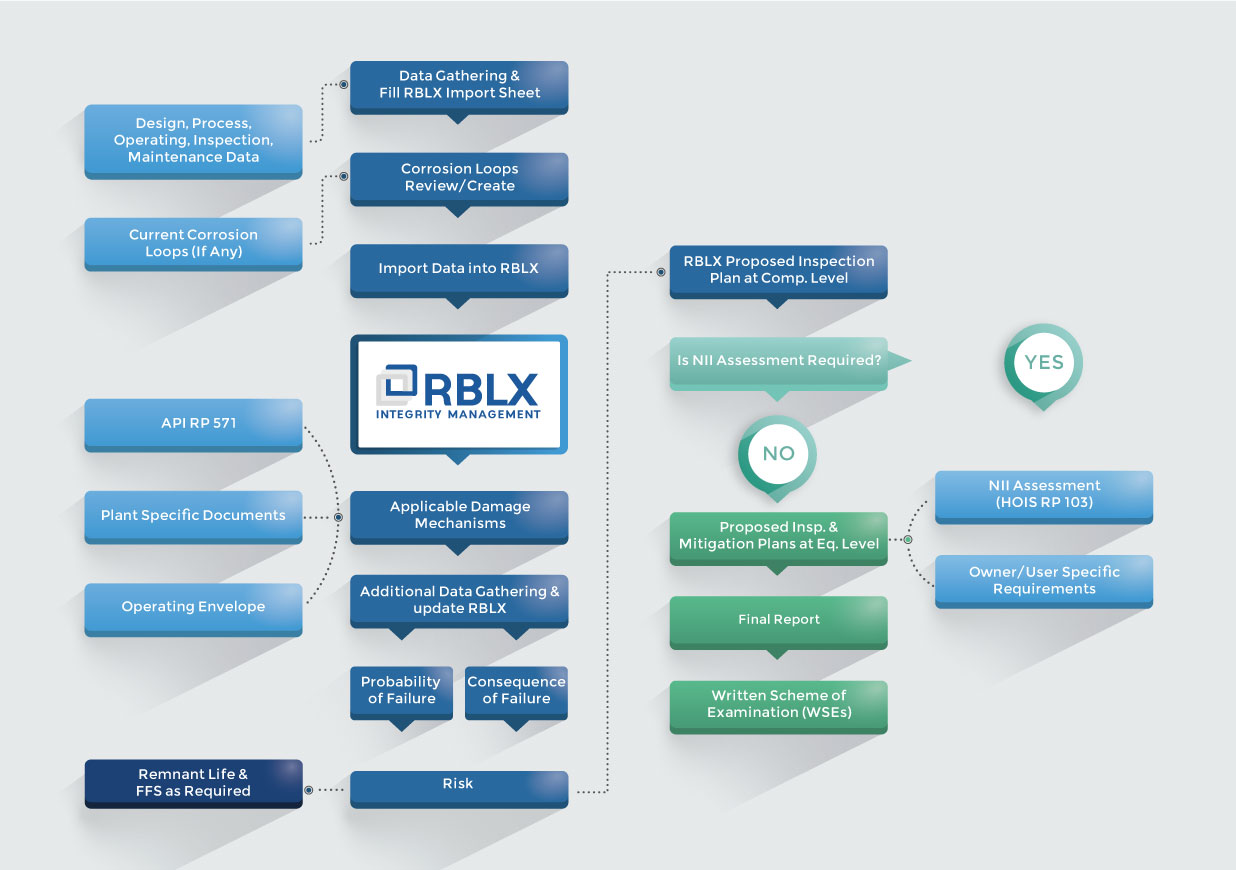 Contact Us
Email Us
Other Services
LifeTech Engineering Ltd.
Unit 13, Innovation Centre,
Aberdeen Energy Park,
Exploration Drive, Bridge of Don,
Aberdeen, AB23 8GX, UK.
Phone: +44 (0) 1224 824112
Send Us Your Enquiries